Basement insulation services in Salem, Oregon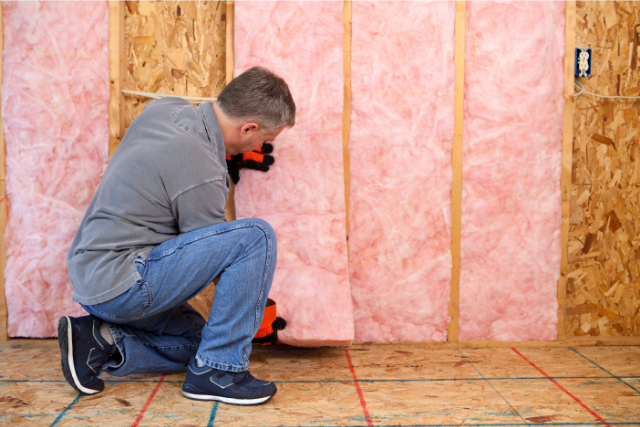 With residential properties, efficient energy begins from the ground up. Proper insulation can save you a lot of money over the course of a year.
A lot of houses here in Oregon have fiberglass batts insulation in their basements that is installed between ceiling joists. Trouble is, this type of insulation does very little to make your foundation area more efficient and comfortable. Fiberglass insulation is also limited in that it does not prevent air leaks that lead to moisture, energy and comfort issues.
Our Salem, OR insulation professionals offer a wide range of solutions that are made specifically for basements – both finished and unfinished spaces. Our local contractors are ready to evaluate your house and help you decide the most effective insulation option for your basement area.
Our company is fully licensed and insured. Our experts are skilled, experienced, and intensely trained on the latest and greatest when it comes to insulation products and methods.
If you are ready to get started on your home improvement project, contact us today for a free basement or crawl space insulation consultation and estimate.
5 advantages of insulating your basement area
Upgrading the insulation in your home – whether it be the attic, garage, basement or crawl space – is one of the best investments you can make in your property. Consider these benefits of basement insulation installation solutions:
Extra space: Insulated basements create more living areas in your home by creating more comfortable temperatures and decreasing humidity.
No more mold: Insulated basements help eliminate and prevent mildew and mold issues that create a smelly and unhealthy environment.
No more cold air: Insulation fills air gaps and halts air filtration that brings cool winter air into your home.
Upper level comfort: An insulated basement aids the whole home by making living spaces upstairs more comfortable.
Saves you money: Last, but not least, insulation in the basement greatly decreased heating and cooling expenses.
The right insulation for your basement walls
The two most effective strategies for upgrading the efficiency of a basement (and home in general) is eliminating air gaps, enhancing existing insulation, or adding insulation where it is needed most in the walls of the foundation. With our complete inspections, we dive deep to find out where air is entering and what is needed to control it. 
While most basements are only insulated in the ceiling as a means to make the upper living spaces more efficient, wall insulation improves the basement environment and helps the entire home save energy. There are similar advantages that come with insulation in garages.
On top of that, insulation installed in basement walls guards HVAC ductwork and water lines and pipes against cold temperatures that negatively affect the performance of heating and hot water systems.
If you have had enough of cold drafts, rooms that are uncomfortable, and out of control heating and cooling bills, we are here to help. By sealing air gaps and improving your insulation, you will feel more comfortable, plus have more money in your pockets.

Call us today at 971-301-6345